Welcome to Kamifukuoka Church
 We strive to have a Church that overflows with faith, hope and love.

 The Reformed Church in Japan is a faithful Protestant Church that has inherited the spirit of the Reformation that took place in Europe about 500 years ago.
  As We Consider matters of Faith and the problems of life.
 We strive to focus ourselves faithfully on the teaching of the Bible. Which testifies to Jesus Christ.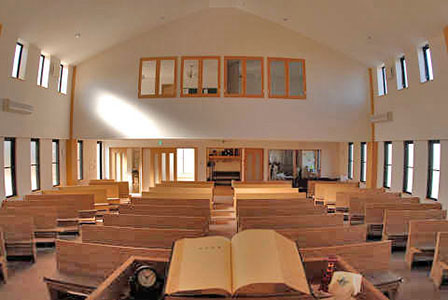 ■Sunday activites
 Church School   9:30AM
 Morning Worship  10:30PM
 Evening Worship  7:00PM
■Activities on other days:
Please refer to the link:Meeting Information